Dental Veneers & Alternatives
Sterling Heights, MI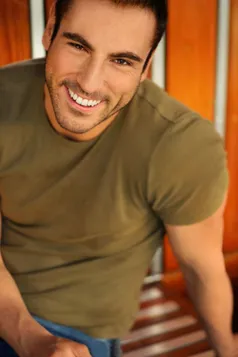 A whole new world is possible when you repair and brighten up your smile with veneers. It doesn't matter if your front teeth are too small, darkly discolored, chipped, or broken. Veneers can make them all look the same—white, smooth, healthy, and evenly shaped. You might feel like some kind of miracle has been performed when you look at your smile after your treatment is finished. The veneers are set on top of your natural teeth and will stay bonded there for years. Our team at Crimson Maple Dental, conveniently located in Sterling Heights, MI, is committed to providing you with the utmost care and attention to detail.
Benefits of Veneers
When your goal is to have a "Hollywood" smile, your dentist will most likely recommend porcelain veneers. There are plenty of benefits to consider when you're making this important decision about your teeth. Veneers can protect your teeth from future damage and staining. The bonding dental cement used is color-matched to look natural with the rest of your smile. With veneers, only a small amount of enamel will be removed from each tooth (none in some cases). Your self-confidence and self-esteem will increase after your smile has been enhanced with veneers.
A Simple Cosmetic Treatment
Compared to getting braces, which could take years to give you acceptable results, veneers from Crimson Maple Dental are a relatively quick and simple way to improve your smile. If you have an urgent upcoming affair, there's a good chance that your treatment will be completed in time. One appointment is set to prepare the tooth and take an impression, and another is required to perform the bonding procedure. Expect the treatment at our Sterling Heights, MI office to be completed in a few weeks. For smaller cases, they may be done in the same day. With veneers, you can have the high-quality smile that you've always imagined having without a long wait.
Snap-On Smile: A Veneer Alternative
Snap-On Smile is a multi-purpose restorative appliance that requires no preparation of tooth structure, is non-invasive and is completely reversible. It is a removable appliance made of tooth-colored acetyl resin and is intended to be worn over the existing teeth. It can be designed as a full-arch or unilateral device and may be used to replace missing teeth.
Snap-On Smile is indicated for upper and lower teeth as a short or long-term option. It can be used to establish vertical dimension before starting full-mouth reconstruction or as a diagnostic tool. It may also be used as a provisional for implant restorations, cosmetic enhancement of color or alignment, and as a removable partial denture.


Dental Veneers & Snap-On Smile are simple ways to brighten and restore your smile. Contact Crimson Maple Dental at our Sterling Heights, MI office to learn more or set up an appointment. (586) 264-2592